---
---
New Launch


Plastic-Free Coffee Cup
The iconic Manchester bee is now on environmentally friendly takeaway cups
Following on from the successful Manchester bee straws, Stephensons launches a new plastic-free coffee cup.
It can be recycled in any paper or cardboard recycling stream, and placed in your home recycling, too!
Circa 5% of sales will be donated to the We Love MCR Charity.
---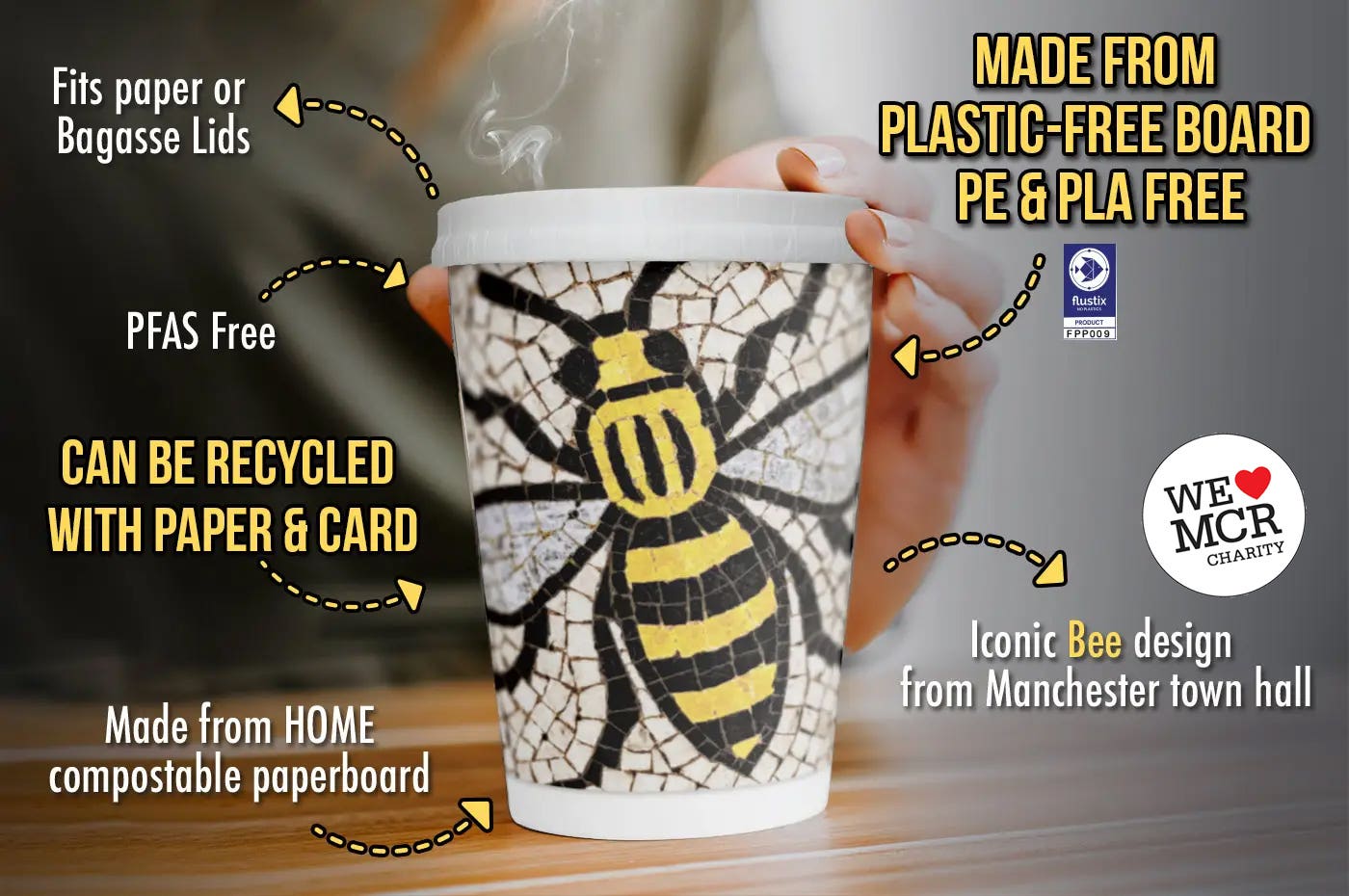 ---
The Manchester bee coffee cup celebrates the city's identity and helps to cut single-use plastics. This Flustix certified plastic-free, fully recyclable and compostable coffee cup makes it the perfect addition for businesses looking for sustainable, eco-friendly options.
This cup is adorned with the iconic Manchester bee, which has become a strong symbol of the city's work ethic and resilience. The design originates from the striking Manchester bee mosaic in the city's town hall.
The launch of this exciting, environmentally conscious product will continue the momentum started from the popular Manchester bee straws launched by Stephensons in 2018. This includes donations from the proceeds to the incredible We Love MCR charity.
---
Frequently Asked Questions
Does this cup need to go in a specific bin?
This cup can be placed in any bin in your business or at home for recycling paper or cardboard – this is commonly the blue recycling bin throughout the Greater Manchester council. You can also put it in your compost bin at home if you want to.
PE-coating lined coffee cups are not biodegradable or compostable at home. PLA-coated cups can be, but they must go through an industrial composter.
Is there a Plastic Lining?
No —this product is made from paperboard that is certified plastic-free, it has an aqueous lining instead of bioplastic or traditional PE.
What is the Flustix logo?
Flustix is the registered European sustainability trustmark regarding plastic use. Click to learn more about the Flustix trustmark for plastic-free products.
Is it made in the UK?
Yes, our cups are made by an eco-friendly manufacturer based in the UK.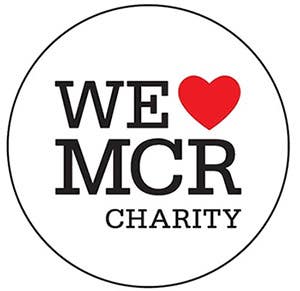 Who is the We Love MCR Charity?
The We Love MCR Charity supports local communities. Visit the We Love MCR website to learn more about their work. Stephensons will donate 5% of the proceeds from these cups to the charity, continuing our support from the Manchester bee straws from which we have already raised over £5000.
---
Iconic worker bee to appear on new eco-friendly takeaway cups across Manchester [...]
Manchester Bee Cup Creates a Buzz for the City's Sustainability [...]